Tripawds is a user-supported community. Thank you for your support!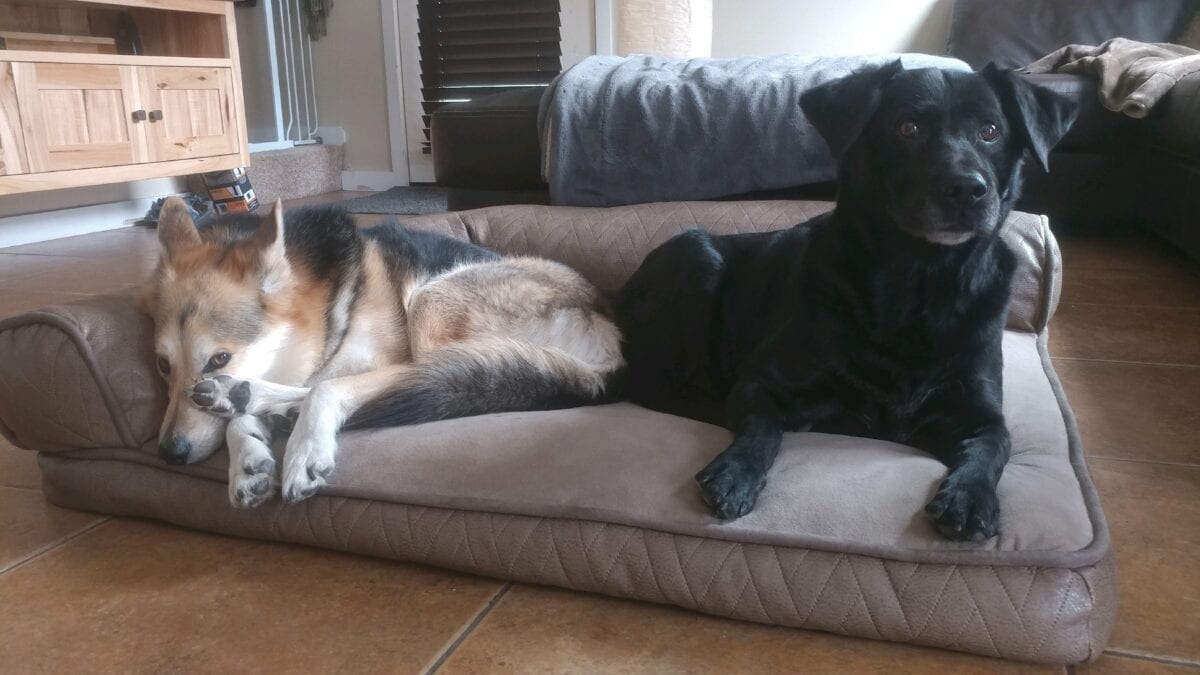 This has been the weekend of preparing, mostly ourselves, for Lily's surgery tomorrow.  We have been filled with questions about what to expect for the first night after she arrives home and, of course, all the days after.  Our surgery is scheduled for tomorrow and, unfortunately, we don't have the ability to take much time off work so we are a little concerned about what is going to happen during the day.  Will she just lay there?  Is she going to try to get up and move around?  What will the dynamic be with our other dog?  She isn't crate trained and it doesn't seem like she's interested in being in the one we have…currently the plan is to barricade her in the kitchen so she has a safe, confined place to be.  So, we spent the weekend tackling some tidying projects and trying to figure out how to best make a safe space for Lily when she comes home.  We have tile floors in the living room and are worried about her ability to navigate with a new three-legged situation on those seemingly slippery surfaces.  We purchased some extra rugs to create some runways of traction but just don't know how it is all going to turn out.
The weekend has brought some amount of clarity towards our decision to move forward with the amputation.  Lily has always been a dog that benefits greatly from physical activity-fetch, walks, runs, hikes, play.  Without this, her anxiety can run pretty high and these have been great tools for her to get energy out (plus we love to be out with her!).  Lately, we've only been walking her around the neighborhood and a bit at a local state park for short little walks and even those seem to be aggravating the leg with the tumor.  This has been a challenge to balance with our other dog, Eva, who is 5 and is also used to long daily hikes.  It seems that Lily's leg is bothering her a lot this weekend and the tumor may have even increased in size.  We think she may be in quite a bit of pain.  Here are two pictures of the tumor above her hock: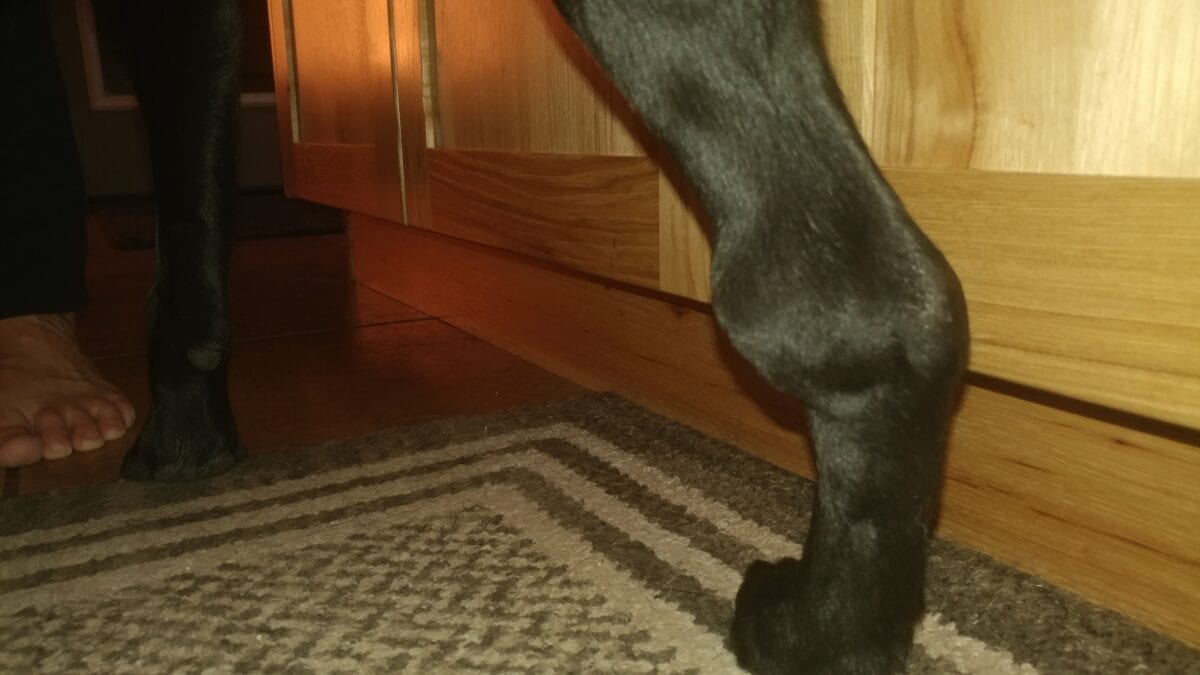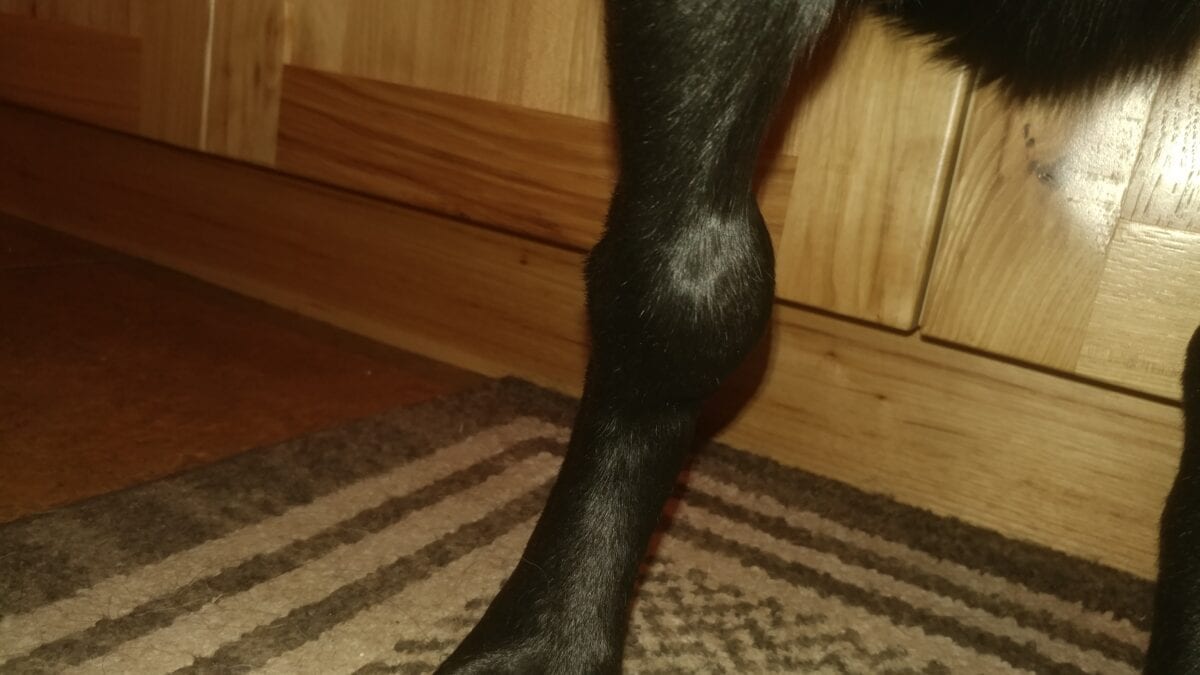 We did purchase some One Farm CBD for Pets in hopes of helping mitigate some of the pain and other challenges, though it is hard to say exactly at this point, it seems to be helping take some of the anxiety off?
Today, Lily got a short walk at one of her favorite places to hike near town and a chance to get some good air sniffing in.  Springtime in Montana means wildflowers, changing weather every 5 minutes and lots of new smells for Lily.  She also got part of a cheeseburger because…well, she's a good dog!
Our whole family-Eva, Lily, and Owl (the cat), and us are all standing here at the precipice of what comes next, and we're a little nervous and scared for her, and it seems we can only let Lily guide the way.