Tripawds is a user-supported community. Thank you for your support!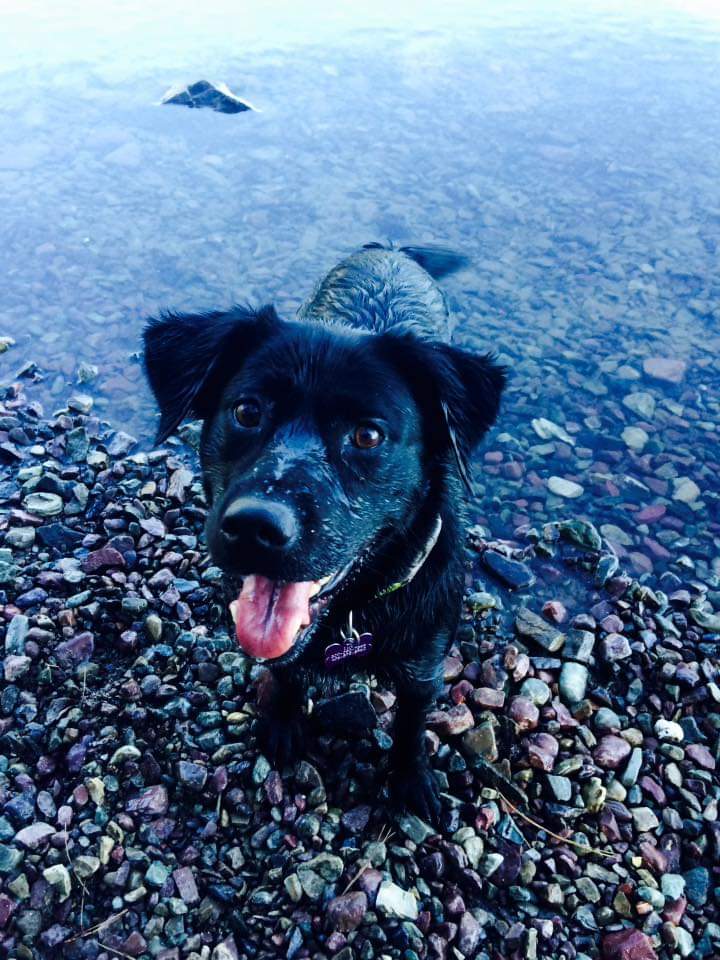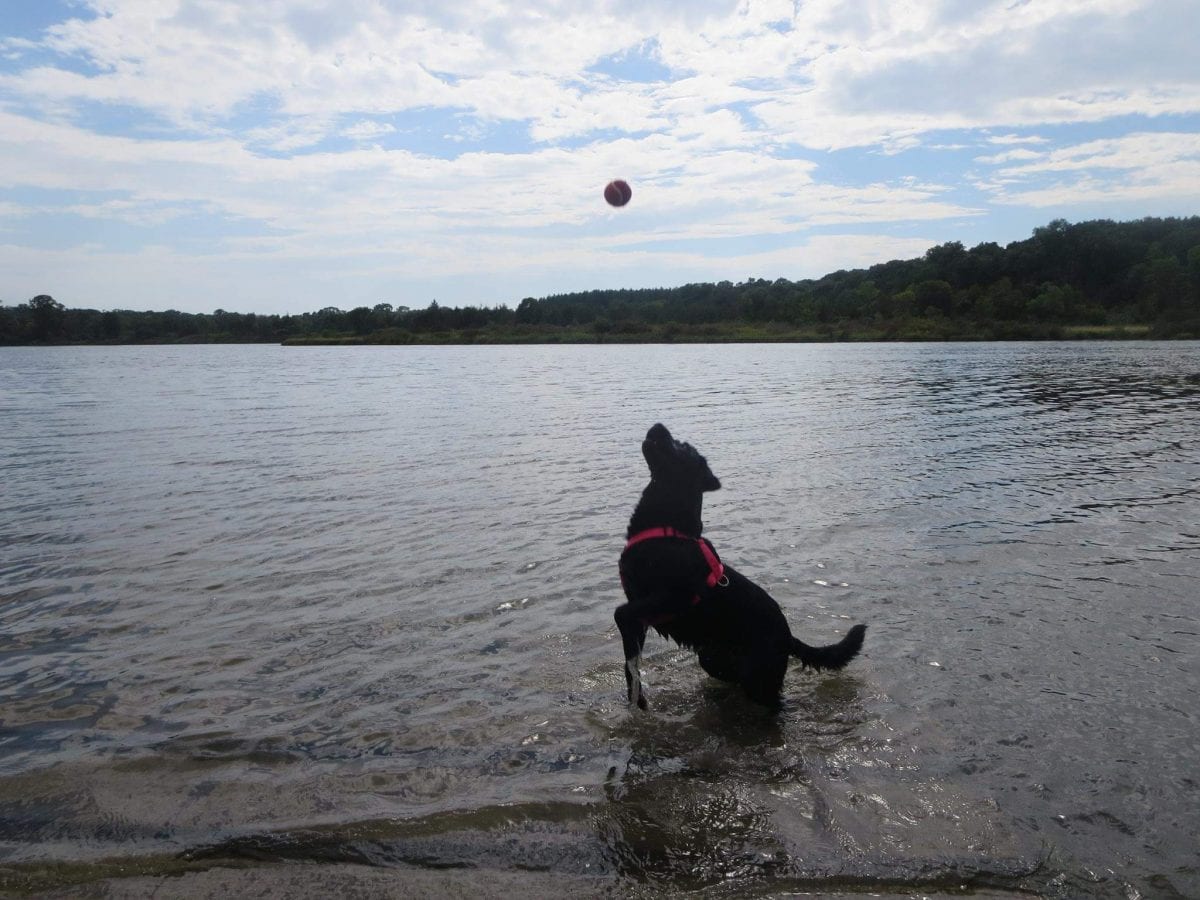 Lily is an almost 12 year old pupper who just wants to be in the kitchen, snuffle and snort up next to you on the couch and most of all, catch the ball!  She's a pound pup who could pass for a 3/4 size black lab at 45 lbs. but is also part bull dog of some sort and has stubborn written all over her.  She's the most sweet, loyal, dog who knows EXACTLY when it is time for kibble.  Lily has no problem letting you know when it is time to go and if you can't find her, chances are she's right underfoot!  Or if all else fails, a crinkling wrapper will do the trick!
This is a documentation of this part of her story…it isn't all of her story, she's had so many years of playing fetch, trotting up and down the trails, rolling in everything, backpacking in the Montana wilderness, and loving her people (and her adopted sister pup-Eva!) but this is the part of the story where we are at now.
On March 4, 2021 we headed down to the park to play a usual game of fetch with Lily and a sniff around with Eva.  Lily is a rockstar with the ball (I think she was a shortstop in another life!) and loves to show off with a little victory lap after she makes the catch!  After a usual throw, she jumped up and landed with a heartbreaking yelp and began crying and crying as she ran back to us.  With no idea of what had just happened we quickly got to her, leashed her up and brought her right home.
After a vet visit the next day, we were all under the assumption that she had a bad sprain and hopefully a few weeks of TLC would heal it up.  The next 6 weeks were full of questions about what had happened to Lily!  Some days it seemed that she was getting better, and we took her on some short hikes, and other days it seems that the limping was progressing and we feared a torn ligament.  Most of all, was a concerning round, hard lump on Lily's right rear hock that seemed to be the site of the injury that was growing in size.
Finally, after wondering about a hidden fracture or other injury that we might be missing, we went for another vet visit to get radiographs.   We learned on April 22 that Lily has osteosarcoma.  Her radiograph exhibited a classic corona shaped tumor but her lungs are, as of now, clear.  Navigating the options have been anything but.
These past few days have been an ocean of feelings as we sort through Lily's diagnosis.  We discovered the tripawds community and have, as of today, scheduled the surgery for Lily to have her affected leg removed on Monday May 3, 2021.  We know we don't have a guarantee of what the future brings and we are so worried about whether we are doing the right thing.  We just want Lily to be happy and as pain free as possible and to hopefully have some quality of life after recovery.  There are so many questions and concerns and fears and hopes as we move forward with this decision.